2023 saw the introduction of our Girls Varsity Lacrosse team to the Alamo Heights Lacrosse Program.Under the leadership of our Head Coach Cecilia Patten and Assistant Coach Jordan Helfrich, the team finished the season with a district semifinal appearance.
Our Girls Varsity Program was created from within by its core veteran group of players Zizi Azar, Bennett Childs and Kendall Bauman as they helped to recruit a team of fellow students interested in having a new experience and trying something new. This team went on to demonstrate a level of dedication and commitment on and off the field all while having fun win or loose.
Girls Lacrosse is one of the fastest growing sports in Texas as well as across the nation. We look forward to being part of the expansion of girls lacrosse here in San Antonio to the youth level this year as we build out our middle school teams.
Jordan Helfrich - Head Coach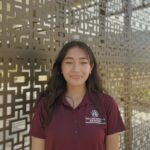 Bio:
Jordan was born and raised in Katy and began playing lacrosse with the Cy-Fair Iron Maidens in 2013. From there, she continued her lacrosse career, earning a varsity starting position in her freshman year of high school, and then moving to San Antonio in 2021 to attend Texas A&M University- San Antonio, in order to obtain a Bachelor of Science in Biology and minor in Sociology. Upon moving to San Antonio, she began her coaching career with Forged Lacrosse, learning strategic skills in player and team development.
Jordan is currently in her senior year and has been working with her university and surrounding institutions to implement a women's lacrosse club into student life. She is continuing on to her second year with Alamo Heights, formerly serving as the assistant coach.
Cheyenne Krampitz - Assistant Coach
Bio: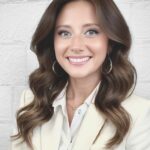 Cheyenne began her playing career in 2014 as a defender. In 2016, she attended the United States Air Force Academy (USAFA) where she transitioned to playing attack for their team. Elected as team captain her senior year, she worked closely with her coach and co-captains to plan and implement practice schedules, drills, and conditioning regimens. That year, she led her team to a 5-2 record prior to the season being cut short by the pandemic.
She graduated from USAFA in 2020 with a Bachelor of Science in Operations Research and commissioned as a Medical Service Core Officer. After spending 3 years stationed in Florida, she moved to San Antonio to begin the Army-Baylor Master of Healthcare Administration and Master of Business Administration programs.
---
Game schedule
---
Practice time & Location
Monday through Thursday 6-8 pm AH Junior School beginning January 2,2024